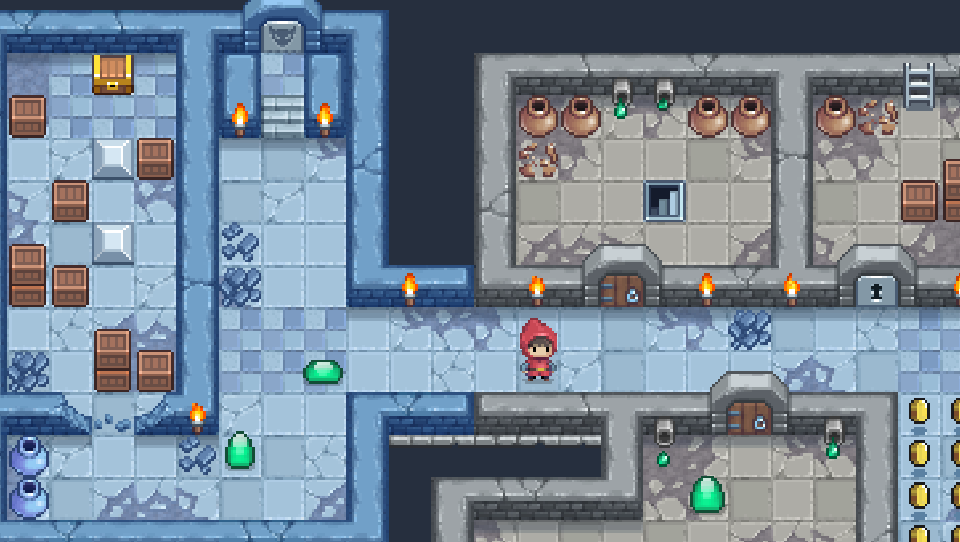 Rogue Dungeon Tileset 16x16
UPDATE #1 (part 2) - Layout Lockdown!
---
Hello,
As the project is still in 'development' stage, I decided to spend sometime establishing a final layout for the tileset. I have organised all the environment tiles and prop animations onto one sheet with plenty of room for additional content. Characters/ enemies will continue to have their own spritesheets.
The layout is now 'locked down' and will not change in future updates. Of course additional tiles may be added to the blank spaces as well as general art improvements.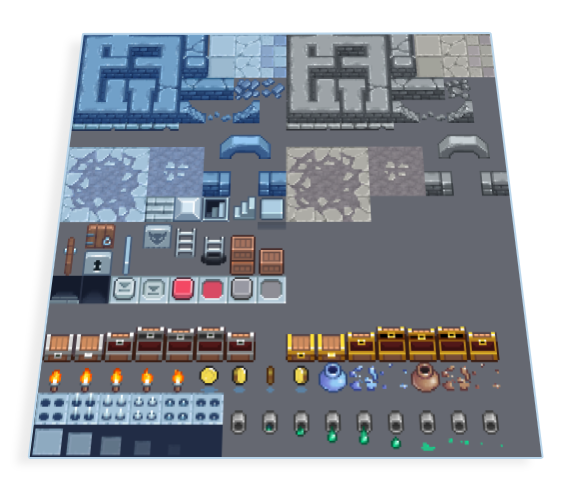 I have also added:

Rubble Piles
Boss Door
Pitfall Trap
Environment Colour Variant
General Colour Improvements
Downward ladder
Whats Next?

As promised, I'll be making some improvements to the player character as well as creating some new slime animations!
I hope you enjoy the update and please message me if you have any feedback! :D
- Secret Hideout
Get Rogue Dungeon Tileset 16x16
Comments
Log in with itch.io to leave a comment.
Hello. Do you plan to make outside, biomes, objects..? Very good work. I am interested for my roguelike project
Hello and thanks for the kind words :) I plan to make more 16x16 tilesets in the near future. I haven't decided on my next project yet but an exterior biome is something I would like to work on.