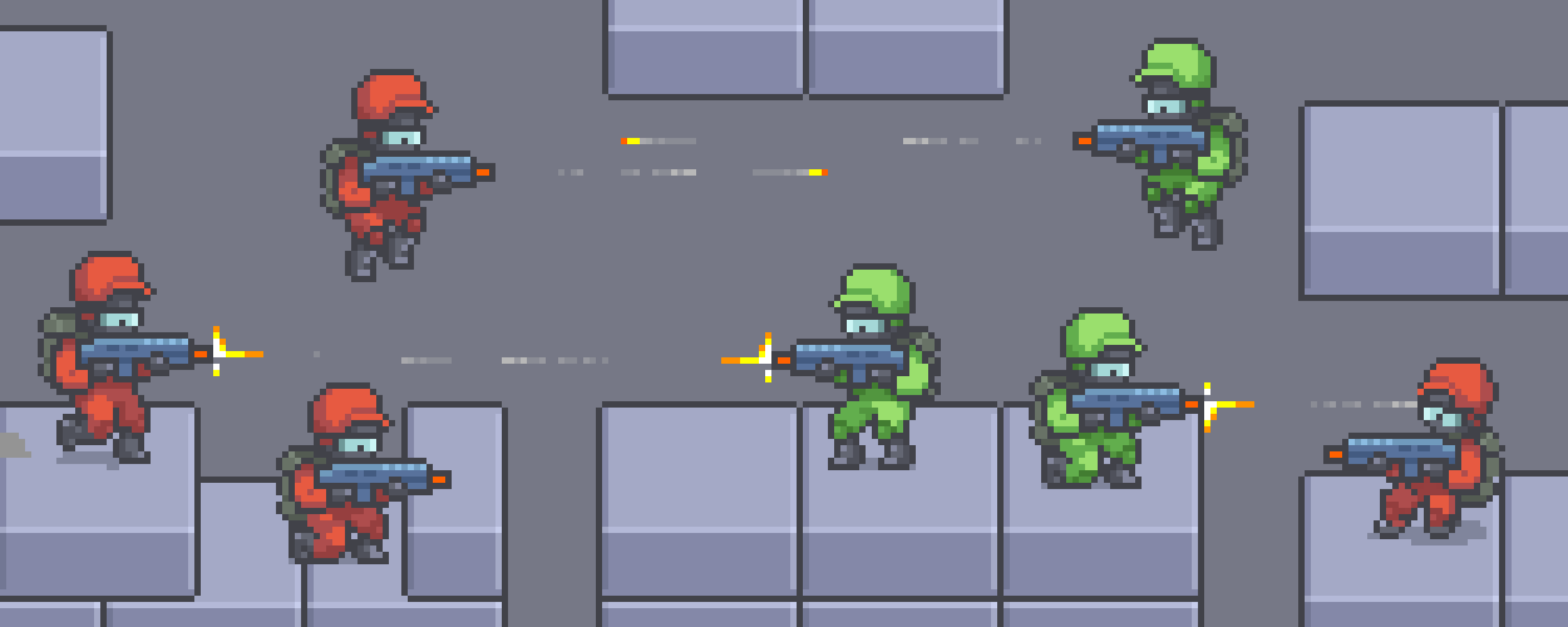 Gunner - Animated Character
A downloadable asset pack
GUNNER - ANIMATED CHARACTER

A simple platform character for free. Enjoy!
ANIMATIONS
EXTRAS
Colour Variations: Red, Green, Blue, Black, Yellow
Muzzle Flash
Platform (As seen in cover image)
Aseprite working files
TERMS OF USE

You can use this asset both personally and commercially. Please help support my artwork by giving credit. This is not mandatory but is very much appreciated.
If you have any feedback, please let me know and I will implement the changes in the next update. :)
- Secret Hideout
Download
Click download now to get access to the following files:
TeamGunner_By_SecretHideout_060519.rar
69 kB
Comments
Log in with itch.io to leave a comment.
Hi Secret Hideout, loving your pixel work and so I got a job offer for you. How can we get in contact?
Hi! Thanks very much for your interest. Im afraid Im not available at the moment but Ill be sure to get in touch if that changes. :)
Thats an absolute shame. Heres hoping you are doing great in all your projects, in case you get some free time on your agenda we are looking for some pixel work.
Ill leave my Discord just in case: Arkayruz#4236
Why don't you try to make more weapons and animation for them this is a great asset pack and make it more better you can even make a whole series of assets based on this asset pack keep it up bro
Hi, i am indie developer. At the moment, i am working on adventure-pixel game. I really enjoy your style of drawing. is our cooperation possible? Please, write me an email (akhilya@yandex.ru), we will be able to discuss in detail all the information, including payment. Regards, Artyem
Hi Artyem, Unfortunately I don't have time to take on any additional projects at the moment but thank you so much for your kind words and support. It means a lot :)
well, thank you for your reply. I understand the problem of shortage of the free time, as i am indie developer too :) . Good luck in your further projects!